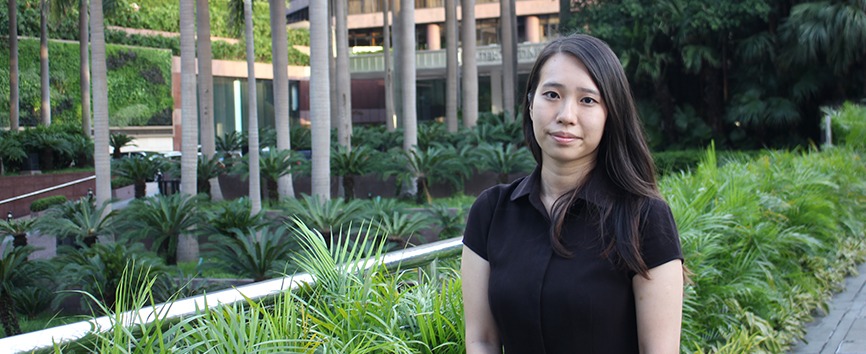 2014-2016:
CCC Kung Lee College:
Diploma in Hospitality and Tourism Management
(GPA 3.90)
2016-2018:
HKU SPACE:
Hotel Management Higher Diploma Programme
(GPA 3.92)
City University of Hong Kong:
Major in Cultural Studies
After finishing Form 4 in 2014 at my previous school, I transferred to Kung Lee College to study under the two-year VET Diploma in Hospitality and Tourism Management Programme. I chose this programme after carefully thinking about my future plans in Form 4. I thought that there were too many uncertainties associated with attending public examinations, as you could not guarantee good performance on the exam day even if you prepared diligently before the exam. At the same time, I was very attracted to the programme because of my interest in travel and different cultures. Upon consulting with my school's further studies and careers counsellors, I found out about Kung Lee's Diploma in Hospitality and Tourism Management Programme and decided to transfer to the college after Form 4.
Through the programme, I not only hoped to gain academic knowledge, but also knowledge about the workplace and the industry. My hopes were all realised. Firstly, the instructors were all well-experienced industry representatives, including five-star hotel chefs who taught Western cuisine, veteran travel advisers who taught customer service, and other leaders from international hotels who taught front desk services and hotel management. Their teachings were not limited to textbooks, but also included much practical advice and case studies. In addition, we had the opportunity for work placements even in the first year of the programme. My most memorable experience was participating in the graduation project of the graduating class, which was a mock restaurant service. I was the master of ceremonies during the event and had to introduce each dish in English. The enthusiastic response from all participants showed me that teachers and students did not waste their efforts in preparing for the event.
Besides, we were invited to participate in the catering services for the Hong Kong Golf Open organised by the JW Marriott hotel, acting as waiters in the media centre. We also participated in the Hong Kong Wine and Dine Festival and other equestrian events in Hong Kong. These events took me out of the classroom and expanded my horizons. The most fruitful work placement for me was my time at the five-star W Hotel in the second year of the programme, where I worked for 300 hours at the spa and fitness centre. The staff at the hotel were very professional, dressed neatly and had good command of both English and Putonghua. The hotel had high standards for its service, and I felt a great deal of pressure when I first began working there, causing my bodyweight to fall. Gradually, I started to get used to the work rhythm and became well-integrated with the workplace, so that I could respond to foreign guests with confidence and help them with their queries.
After graduating from Kung Lee College, I studied for a Higher Diploma in Hotel Management at HKU SPACE, where the knowledge I learned from Kung Lee's VET programme helped me excel. Compared to other students, I was able to understand lecture material quicker, and I was able to provide many real examples to support my points when doing homework. The two-year higher diploma programme has gone by in a heartbeat – I am now on my last day of work placement at the InterContinental Hong Kong. Next year, I will enter Year 3 of the City University's social sciences programme, majoring in Cultural Studies. I am so glad that all of my academic goals have been realised since I decided to transfer to Kung Lee's VET programme four years ago. I am thankful to all who supported and encouraged me throughout the process of chasing my dreams.
2018-06-28